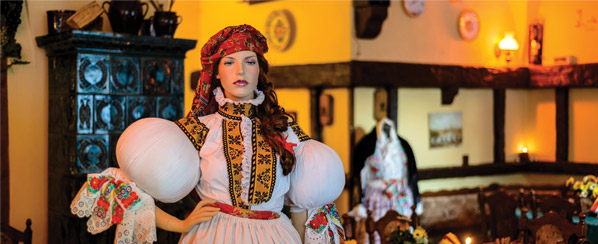 Stylish restaurant "Staromáček" is situated in magic and romantic location of historical centre of Prague, near Old Town Square.
Restaurant is focused specialy on tradicional czech cusine, but in the menu you will find also a big selection of international and vegetarian meals.Typical czech meal goes together with czech drink - we are delighted to offer you a big selection of vines from Southern Moravia and one of the word famoust beers - Pilsner Urquell - on tap.
Pleasant interior offers friendly and warm atmosphere with capacity of 80 seats in the restaurant and 35 seats in the special lounge. This lounge is suitable for business meetings, meetings with friends and also family or business ceremonies.
We are delighted to offer a discount for groups and also prepare unit and price profitable menu.
Speciality of our restaurant is flambing whatsoever alcohol.
During your visit in our restaurant you can use free of charge WiFi i-connection.
We are open daily 11 a.m. - 12 p.m. We look forward to your visit...